How to find the perfect size, for yourself or your loved one
We use the UK ring sizing system, based on letters.
The most common size for a woman is M. Our ring size guide and instructions below will help you find which size to order.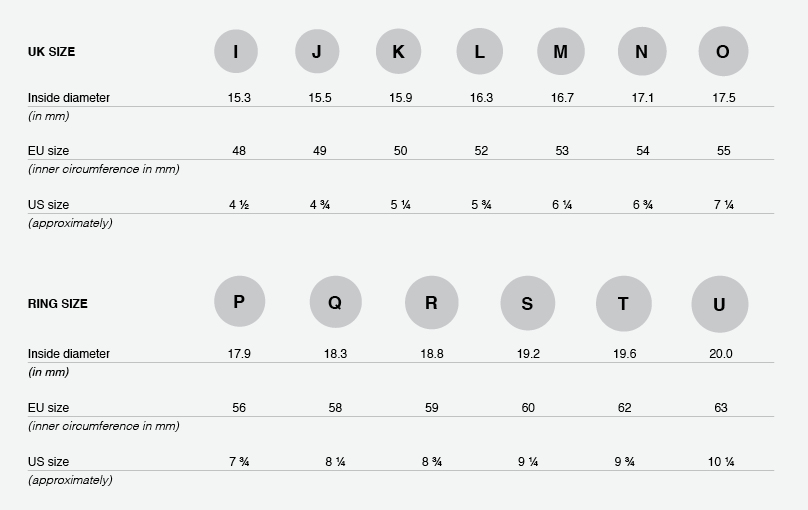 I know the size in a different system

Use the ring size guide to convert your ring size to the UK system.

I don't know at all which size I need
You can either visit a jewellery store to have your size taken, or measure a ring you know fits well with our size chat.
For the greatest accuracy, use a ring with a similar band width to the one you want to buy (you will need a bigger size with wider bands).
Print out our ring size guide at 100% – make sure you do not select 'scale to fit page' in your printer menu.
Measure the line with a ruler to check it indeed measures 10 cm or 4 inch, as indicated.

Place your ring over the circles.
Find the circle which completely fills the inside of the wring, without any of it disappearing behind the metal.
You ring size is the number shown inside the circle. If your ring falls between two sizes, order the larger one (except when the product listing recommends ordering smaller).